Because for two days I'm back indulging in one of my fave past time, that is watching Korean drama, I remember what I've noticed during our 7 hour stop-over in Seoul airport last November.
It was quite a long stop and to kill time, I was people-watching, while of course cautiously watching and following little C wherever she went. I met many Korean couples who were wearing matching clothes – tops, pants, shoes (whatever they could think of matching!).
There were those that wear exactly the same shirt print and color. Some wear matching styles or the same design but of different colors. I also saw a couple wearing the same pair of rubber shoes. It was really cute to look at. Too bad my camera wasn't with me; I could have stolen some shots for you all to see. Nonetheless I got lucky when I googled "Korean matching attire" and found some pictures with couples wearing matching clothes.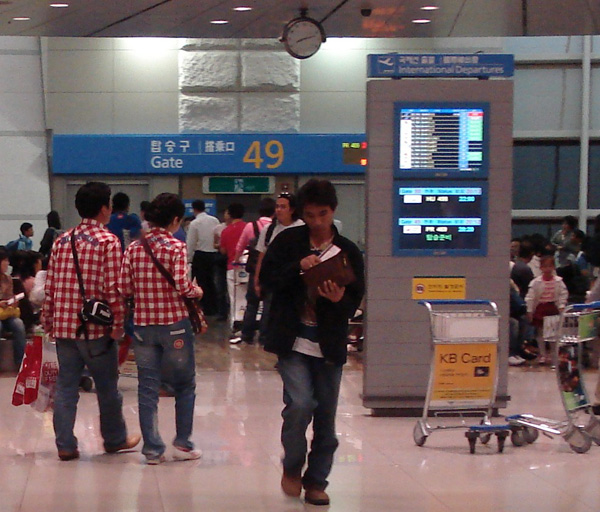 You can tell they're really in love.  =)
Anybody who knows how this lovers' fashion trend started and became popular in Korea?
Thanks to the sites where I took the pics from:
static.newworldencyclopedia.org
nmazca.com/yeoju/
www.chrisandjill.ca/blogs/
11 Responses to "korean couples and their matching outfits"
Leave a Reply